Introducing monthly donations via donorbox!
Monthly donations are vital to a non profit as they allow us to budget for the months ahead. Without your support we cannot continue to do the necessary work in our community. Click on the links below to donate!
You can make a one time donation through DonorBox.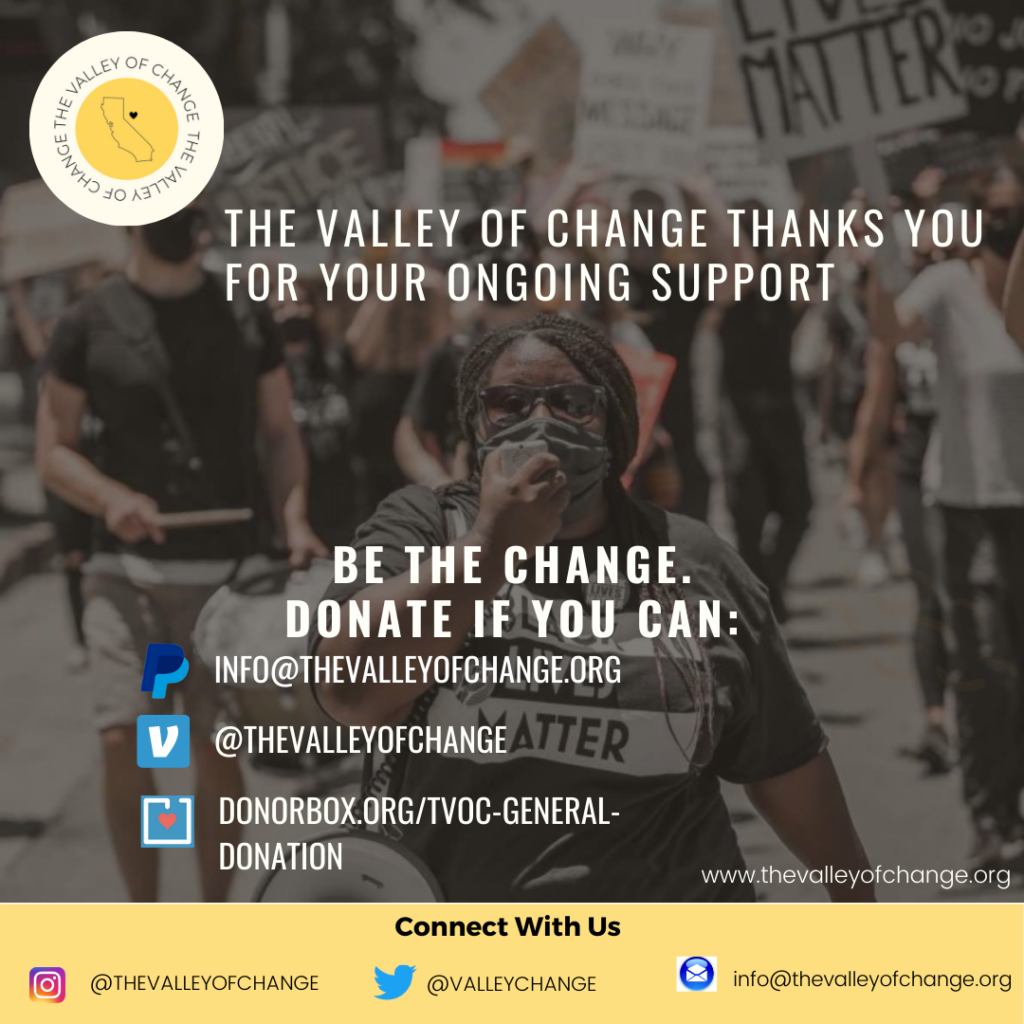 Donate today to make lasting change.
The fight for equality will take a sustained effort. We are battling years of conditioning and unexamined bigotry. To unravel the systems of oppression will take a sustained and focused effort. We at The Valley Of Change are ready to stand up for the BIPOC community until the USA has equality for all people. We can't do it without your support. Your funds will go toward building our infrastructure, community cleanup and homeless outreach, continued political advocacy, and providing a safe environment for our protesters.
Your 100% tax deductable donation will fund our mission.
Address – 15030 Ventura Blvd #319
Sherman Oaks, CA 91403